Celeste Will Be At Wise Traditions 2016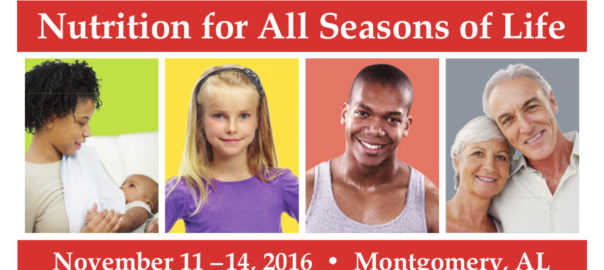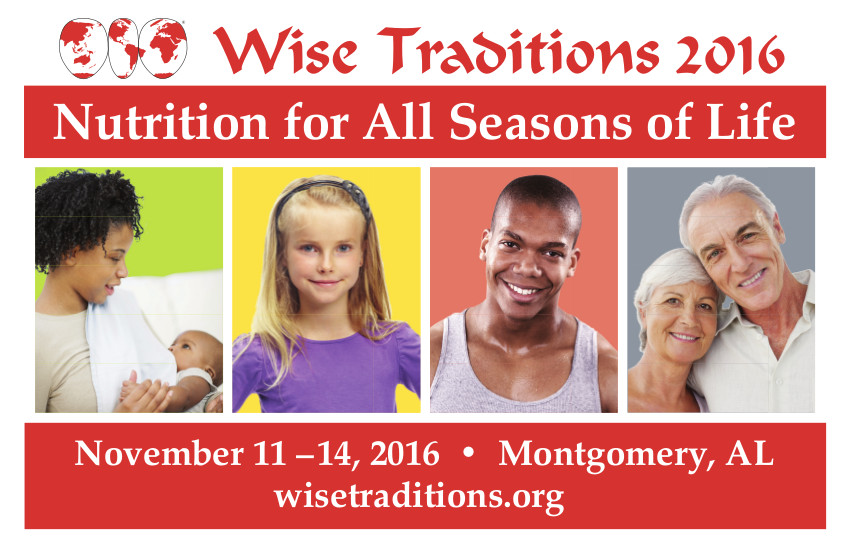 This is the best conference to learn about real foods. The meals are also amazing…I wouldn't miss it!
Come see Celeste at the 17th Annual Conference of the Weston A. Price Foundation Montgomery, Alabama November 11-14.
"NUTRITION FOR ALL SEASONS OF LIFE"
Friday, November 11th through Sunday, November 13th
Plus additional sessions on Monday, November 14th
Nutrient-dense foods are needed during all phases of life–for children to ensure a healthy start, for adults to cope with the stresses of modern living, and for seniors to ensure that their golden years are truly golden. Wise Traditions 2016 will provide health seekers with the knowledge and tools they need to achieve robust health at any age. – Sally Fallon Morell, President WAPF
Featuring: Fertility, Pregnancy & Healthy Children • Men's Health • Elder Care • Treating Autism Vaccination Dangers & Alternatives • Diabetes & Weight Loss • Farming & Gardening
Cooking & Lifestyle • Holistic Dentistry • Guided Farm Visit
You will experience: 44 expert speakers •  85 exhibitors  •  5 nutrient-dense meals, including awards banquet 3 breakfast fundraisers supporting FTCLDF.org • Over 1000 lively fellow attendees
Available: Member Discounts • Day Passes • Scholarships • Free Exhibit Hall • Free Friday Evening Film • CEUs for some professions • Room Share • Ride Share
Visit www.wisetraditions.org for conference details
To register for this amazing event please CLICK HERE
Visit www.wisetraditions.org for conference details or Call 540-722-7104
Who attends the Wise Traditions Conferences?
Young & Old
Health Professionals & Health Seekers
Teachers & Students
Beginners & Veterans
Farmers, Ranchers
Homesteaders & Backyard Gardeners
Buying Club & Farmers Market Managers
Writers, Journalists & Bloggers
Cooks & Chefs
Parents, Children & Grandparents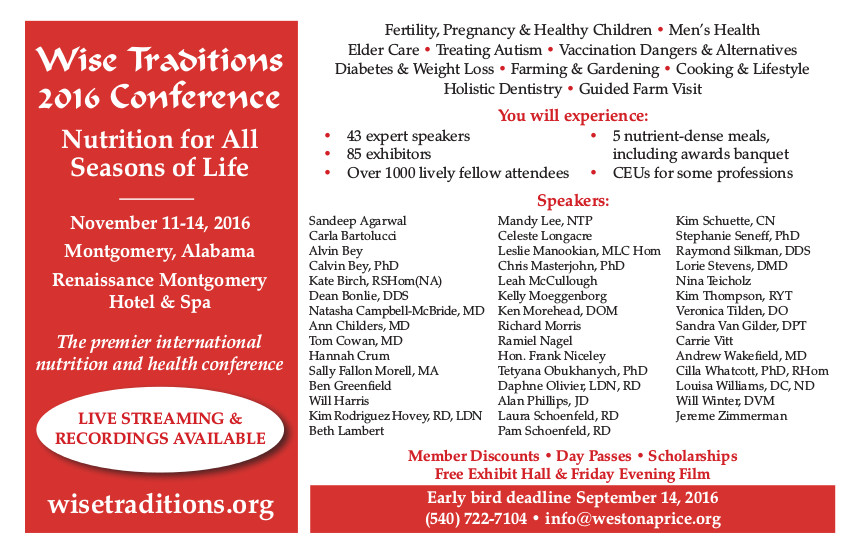 Visit www.wisetraditions.org for conference details
To register for this amazing event please CLICK HERE
Visit www.wisetraditions.org for conference details or Call 540-722-7104
---