Book Review–Heal Your Gut Cookbook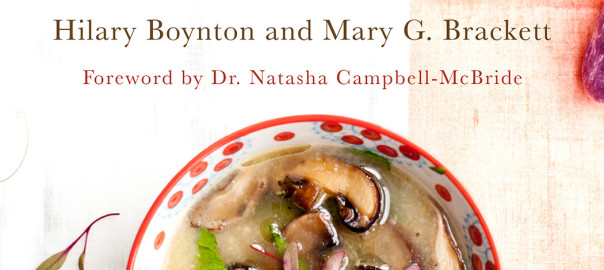 Book Review
The HEAL YOUR GUT cookbook
Nutrient-Dense Recipes for Intestinal Health Using the GAPS Diet
Hilary Boynton and Mary G. Brackett
Published by Chelsea Green Publishing, White River Junction, Vermont, 302 pages.
This is one unbelievably awesome book. It is brilliantly organized, beautifully photographed and very easy to understand. They start by telling Hilary and Mary's stories—how they overcame incredibly debilitating gut issues utilizing diet. Stocking the pantry and larder come next followed by precise ways to ensure that you have essential ingredients through techniques. In this section, they discuss meat stock and bone broth soup, how to make crispy nuts, nut milk, nut flour, nut butter and nut crackers. Coconut and dairy are similarly analyzed and shown how to use (including how to make your own cultured cream or sour cream).
After introducing the GAPS diet, they lay it all out for the reader. Stage 1 is discussed showing what foods are allowed with recipes following that show you how to do it. Stage 2 comes next with what foods can be added along with more recipes. Stages 3, 4, 5 and 6 follow the same example. Condiments, salads, fish, poultry, meats, organ meats, vegetables, ferments, snacks and desserts fill out the rest of the gorgeous volume.
Anyone with a gut problem should buy this book. As virtually all illnesses begin in the gut, that's just about everyone. If you truly want to heal, this book will help you do it. The recipes are also delicious.
This recipe is adapted from Hilary Boynton and Mary G. Brackett's The Heal Your Gut Cookbook (September 2014) and is used with permission from Chelsea Green Publishing.
"CHEESE-IT" KNOCKOFFS
Ingredients:
1 cup coconut flour (preferably made from coconut chips-process quickly in a food processor)
¼ teaspoon sea salt, cayenne, white pepper, turmeric, and garlic powder
3 cups shredded sharp cheddar cheese
1 cup shredded Parmesan
2 eggs
¼ cup butter, softened.
Preheat the oven to 350 degrees. Mix all the dry ingredients in a food processor and slowly add the cheese, eggs and butter. When you can form the dough into a ball, roll it out between two pieces of parchment paper, or line a cookie sheet with parchment paper and press the dough even across the pan. Bake the crackers for 10 minutes. At this point, you can gently cut them into little squares the size of Cheese-Its. Place the crackers back in the oven for an additional 10 minutes. Remove the crackers and break them up into squares. Once they're all broken up, put them back into a turned-off oven or the dehydrator to crisp up. Watch carefully in the oven, as they will burn quickly. Once they're cool, these crackers can be stored in an airtight container—although these don't last long in my house.
Author's note—I find that I have to cook them a bit longer than the second 10 minutes. It could be that I have a cool oven.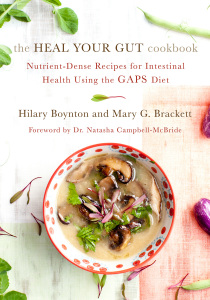 ---