Time to Buy Seeds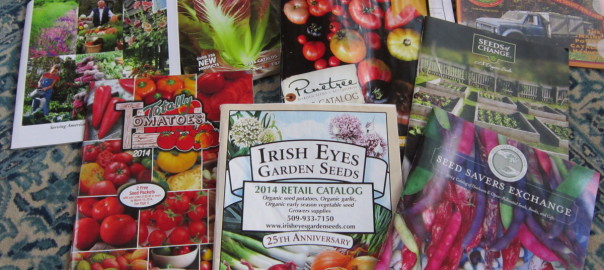 Seed catalogues are filling the mailboxes and it's time to look through them and order your favorite varieties. There is actually quite a bit of information in these missives and you can learn a lot about gardening by spending time perusing them. Most will tell you how to grow different varieties, how long it takes for them to germinate and how much room you need to allow for proper spacing.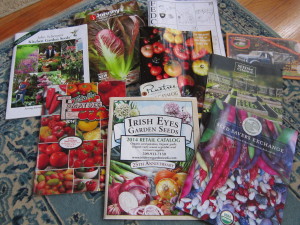 Color pictures often adorn different varieties' descriptions and it's lovely to see these ripe, red tomatoes and vibrant flowers when the world outside is mostly white. Visions of warmer days and outdoor fun remind you that the wheel of life is constantly turning.
It's time to make up the garden plan as well. It's best to move your favorite foods from bed to bed. This makes it a little bit harder for the bugs to find their preferred food and different kinds of vegetables require individual minerals.
How much do you actually need? If you've never had a garden before, start small. Think about a vegetable or two that you really love. For many folks, that would include tomatoes or cucumbers or summer squash. If outdoor space is limited, you might want to start with a plant or two in containers. Part of an existing lawn could be incorporated into garden space.
Many catalogues will indicate which varieties of a vegetable are the easiest to grow. Take advantage. While there is no grass to mow or weeds to pull, this is the best time of year to make your plan. Good luck!
---