Celeste's farm is completely operated by hand. There are no tractors, rototillers or anything else gasoline-driven. All herbs and flowers are planted, picked, washed, dried and sorted by hand. Therefore, the quantity is limited. While her farm is not certified organic, Celeste never uses any poisons or petroleum based products and gives her soil lots of compost, aged chicken manure, organic alfalfa meal, greensand, glacial rock dust and ionic sea minerals. You will be able to taste the difference. Enjoy!
Shipping to US and Canada Only. Limit 10 bags per customer. US Shipping is $5.00 for 1 to 5 bags, $6.00 for a 6 to 10 bag order. Canada shipping is $15.00 for 1 to 5 bags, $20.00 for 6 to 10 bags. You will see the shipping cost after you click Checkout, and before you pay securely with your Credit Card, Checking Account or PayPal Balance.
Edible Dried Flowers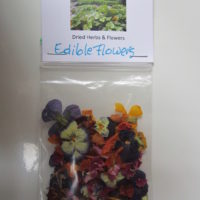 Edible Dried Flowers (all different) $7.95
---
Dried Herbs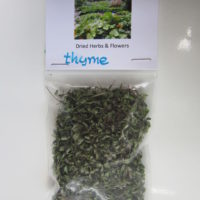 Thyme $7.95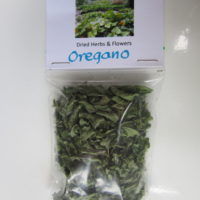 Oregano: $5.00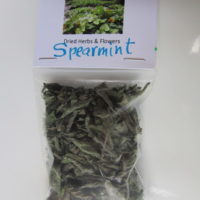 Spearmint: $5.00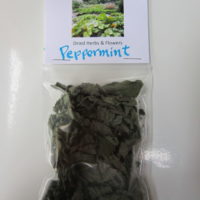 Peppermint: $5.00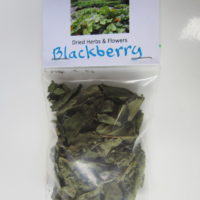 Blackberry: $5.00
Remember, quantities are limited and may sell out quickly.