Make Your Own Best French Fries Ever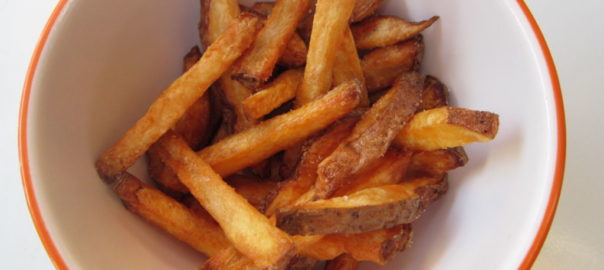 Who doesn't like French fries? However, some of the ones available to us at the fast-food restaurants are made with pesticide laden potatoes and fats that are not good for us. Bad fats are really hard on the body and can contribute to illness. The solution? Make your own! The best, most delicious French fries can be yours if you purchase organic potatoes and fry them in good quality animal fats like those found at Fatworks. The evidence is mounting that true fats are actually good for us. But they need to come from sources that are clean and healthy. Fatworks fits this bill.
To make the fries: Cut three or four organic potatoes into thin fries. Pat dry with a paper towel.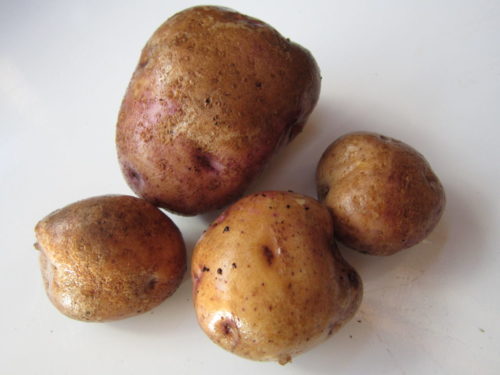 Heat up some good quality fat (duck, goose, lard and tallow are the best) and drop them in. Keep the fat at a medium heat; don't let it smoke. Stir occasionally. After fifteen to twenty-five minutes, they will turn a golden brown.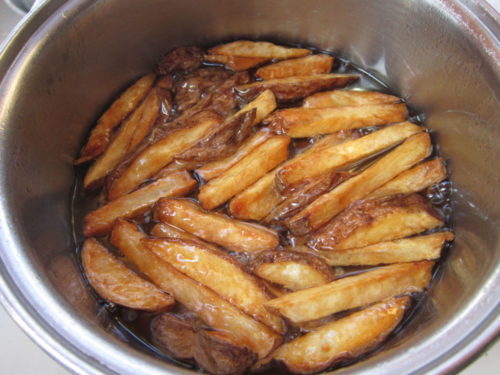 The time varies due to the temperature of the fat. Drain and place on paper towels. Serve with aoili or ketchup. Yum!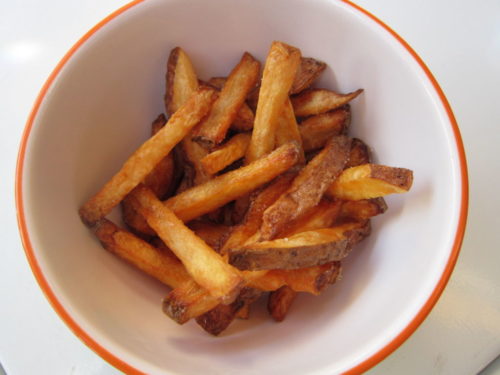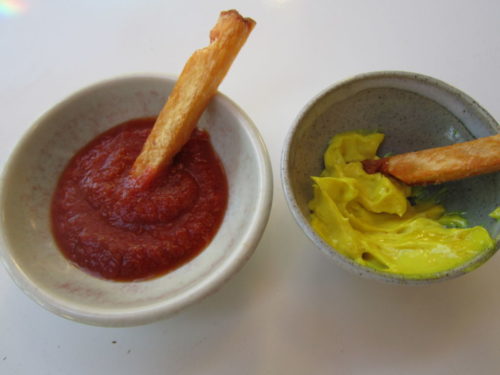 All of my favorites are foods that come from only the best sources. Vital Choice seafood harvests sustainably from pristine waters. If you click on the Shop button, you can go to Special Offers and get deep discounts. Wilderness Family Naturals offers gallons of Expeller Pressed Coconut Oil for under $45. Get a couple of friends to order with you and get free shipping. US Wellness Meats have the best sugar-free franks and liverwurst. They also periodically run terrific sales on ground beef. Sign up for their newsletter to stay informed. Paleo Valley Beef Sticks are not only from 100% grass-fed beef but they are also fermented. You can get a 20% discount by ordering them from here. Jilz Gluten Free Crackers are unbelievably good.
See Celeste's Favorites page for more information about these wonderful foods!
---